We can't argue with the fact that online dating is probably the best way to find a meaningful relationship with someone else, but that doesn't necessarily mean finding love via online dating sites is a walk in the park.
This especially applies to the female part of the online dating community, so in that name, here are three biggest mistakes women make on dating sites.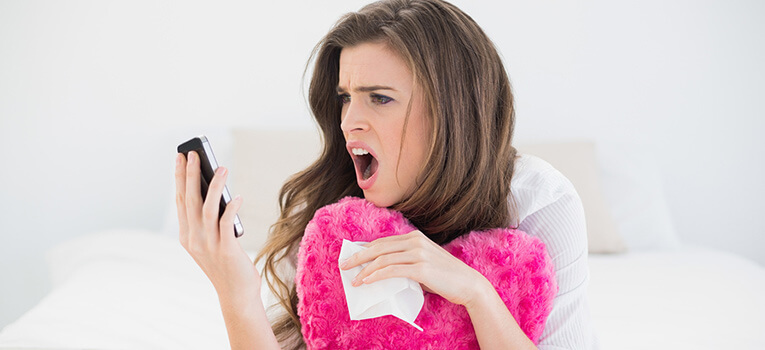 Not Taking things Slow
A lot of wrong moves people make on online dating sites is due to them not understanding the very process properly. When it comes to women and online dating sites, the first situation that comes to mind is falling head over heels without the necessary stage of really getting to know their crush.
This doesn't apply to women exclusively, but they are the ones who often jump to questions about marriage, kids, and that sort of stuff straight away.
Needless to say: this is not recommended at all.
Nine out of ten times, bringing up these serious topics shortly after first contact, will be a deal-breaker for the other party, especially if they are just looking for casual dating or even one night stands.
So, make sure you take it slow.
Revealing Too Much Too Soon
Many women who use online dating services fail at something we like to call – profile organization. Profile organization consists of two parts: profile photo and info.
As far as women's profile pics on online dating sites go, there seems to be a misconception about how sexy they should be. Sure, sex appeal sells and it will attract men (mostly the wrong kind, though), but that doesn't mean you should show as much skin as possible.
Why is this a bad decision?
For starters, being half naked in your profile photo will make you seem as easy pickings, especially for those who are looking for something casual. Secondly, it doesn't leave much to the imagination, which someone who wants a serious relationship should have plenty of.
As far as the profile info is concerned, the problem is quite similar to the photo issue, but it has nothing to do with how sexy you want to appear. In this case, mystery is something you should nurture while also coming off as approachable.
You might be wondering: "How am I supposed to be intriguing and available at the same time?" It's actually simpler than you might think.
Many women in the online dating community have this inexplicable need to write their profiles in a way that only another woman would completely understand every sentence.
The problem lies in the fact that not all men are as sensitive and emotional as most girls are. This can lead to them getting the impression that you're a very complicated person and high maintenance.
On the other hand, being a "gal of few words" might cause potential soul mates to think you're this shallow, narrow-minded girl who's either too lazy or not intelligent enough to write something interesting about herself.
The trick is, of course, finding that perfect balance.
Write something important, but don't give out everything. Pique their interest and make them ask for more – this will keep them coming your way for sure!