It's no secret that online dating is becoming a much better solution for single people than traditional dating ever was. It's efficient, it offers many options, and it can be utilized from the comfort of your home.
However, since nothing is ever perfect, online dating sites do have their disadvantages. While the phenomenon excels at many things, it still lacks in some areas.
In that name, here are the three biggest downsides of online dating and a few tips on how to use them to your own benefit.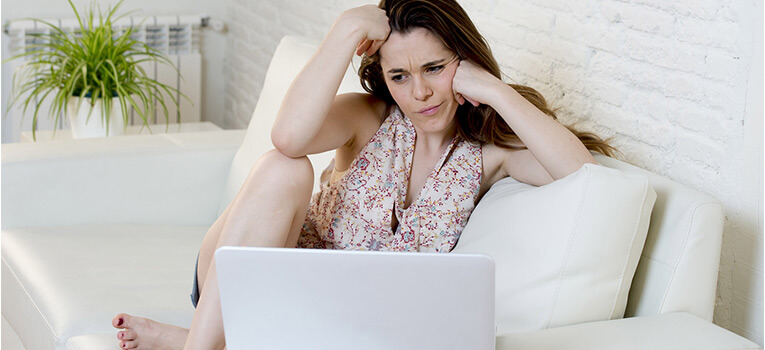 Being Unique And Appreciated
Like we've said before, online dating is quickly becoming the predominant form of finding love. And while this is good for the most part, it also means that more and more people are joining dating sites and that the competition is ever growing.
This leads us to our first problem. Namely, some of the best dating sites (although they offer supreme services) are overcrowded. Not only is this bad in terms of competition, but it can also make finding a potential partner very difficult.
In order to find someone interesting on a dating site, you need to be thorough and persistent in your search.
Don't stop looking until you stumble upon someone truly extraordinary – we promise it will pay off in the end.
Dishonesty
Now, the abovementioned situation where you're blending in with the crowd too much is also caused by users who lie while creating their profiles. No dating service prohibits exaggerating, but it can be harmful when it comes to actually meeting someone.
The only way to turn this to your advantage is to stay honest and intriguing yourself.
If you want to be noticed, you need to stand out – and the best way to do this is to reveal some bits about yourself while being truthful the entire time.
Smart Spending
Finally, we're getting to the thing that apparently causes the biggest issue for most online daters – free vs. paid dating sites.
While paid websites often provide their users with the best service, the fees they include in the process are rarely too low to be noticed.
On the other hand, free dating sites offer services of a more or less poorer quality, but at no cost whatsoever.
"How do I use this to my advantage?" you ask.
Well, the first thing you could do is simply join a free site and hope for the best. It's not that these websites don't work, but they most certainly cannot be compared to the service you would get from a dating site you paid.
Which is why we think the best alternative to this is to actually become a member of a paid dating site.
Once you do this, carefully make your moves and be picky about who you'll contact. This will lower your chances at finding love just a bit, but it will also decrease your expenses.