Online predators are everywhere. Social networks, dating sites, even niche-based internet forums and gaming platforms are flooded with:
fake profiles
people who are looking to scam you out of your money
persons who target innocent underage children.
Online landscape can be a tricky ground to tread, and still too many dating site and social network users are rather oblivious of all the potential risks they are facing each day.
Online predators have evolved. Their skills are being perfected on a daily basis, and sometimes it can be quite hard to spot an online predator hiding behind an innocent-looking profile.
And that's where we come in.
We decided to look closely into the issue in question and give you 7 quick and simple warning signs that should help you recognize an online predator before it's too late.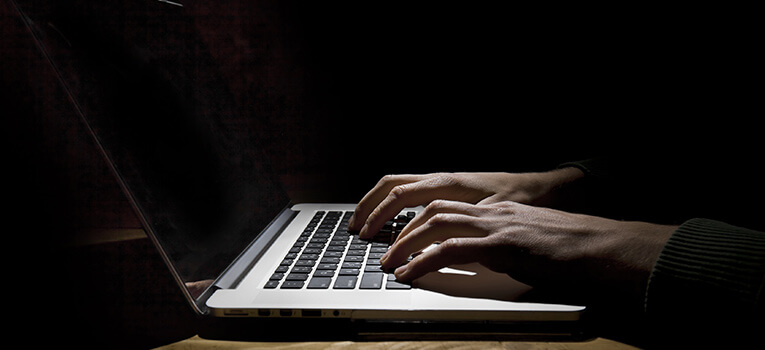 1. Online Predators Will Ask About Your Personal Info
You are chatting with a new online friend, and after a few chatting sessions, this person starts to ask numerous personal questions – if this happens to you, it is quite possible you are chatting with a fake profile.
Online predators might ask about:
Your full name
Your birth date
Your address
Details about your close friends
Details about your family and relatives
The school you go to
Your favorite hobbies.
2. They Want To Meet You In Person Early On
Even though you have been talking to each other for a rather short period of time, this person will constantly bug you about meeting up and getting together.
Never agree to any kind of meet up with this person.
3. They Want You To Lie To Your Parents And Friends
If a person you are chatting with asks you to lie to your:
parents
best friend
other people close to you,
you are certainly dealing with an online predator.
4. You Notice Their Stories Have Holes
Imagine this scenario: You are chatting with a guy named Bob who said he was born in Liverpool, but after a few days, he mentions London as his birthplace.
This is a huge hole in his "story" and is a big red flag.
5. Online Predators Will Ask You To Send Them Pictures Of You
If you already have enough pictures of you on your social network or dating profile, and the person is asking for more pictures of you, especially the ones in which you are wearing almost no clothes whatsoever, this person is definitely an online predator.
In some cases, THEY might even send YOU some pictures of them. Remember, these pictures are probably fake, just like everything about their profile.
6. You Are Always Right
Online predators tend to agree with everything you say during your chatting sessions. It doesn't matter if you are talking about music, films, TV shows or sports, they will:
Almost always agree with you
State they feel the exact same way about everything
Say something like: "that exact thing happened to me, too!"
Remember, these are all lies and that's how they win you over and try to gain your trust.
7. Online Predators Offer Gifts And Money
You have been chatting for a while, and all of a sudden, this person wants to shower you with cool gifts and money – this scenario is probably the biggest red flag that will give away an online predator.
(Should you recognize any of these signs with the person you are currently chatting online, we recommend you nip all contact with this person in the bud and even block them on all online platforms. One can never be too sure…)