Registering on an online dating site usually means only one thing – you're there to find someone you can talk, laugh, and fall in love with. In other words, you're getting online just so that you can get offline as fast as possible, because nothing beats face-time, right?
However, online dating (as many other things on the internet) can be a cause for addiction. Yes, you read that right – there is a possibility that you'll get hooked so badly that you would rather keep browsing through profiles even though you went on quite a few successful dates with seemingly great people. Here's how and why this happens.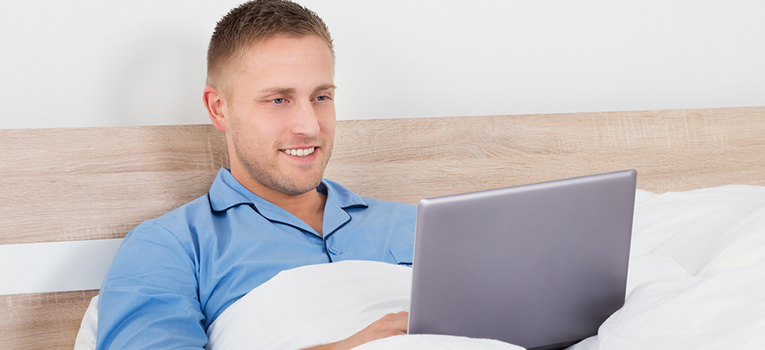 Choices And Options
Nobody can say online dating isn't convenient, especially when you consider that there's a good chance you'll find the love of your life just by clicking your mouse button a few times. Likewise, we can't claim that this activity isn't a double-edged sword, considering the dangers that lurk in the dark corners of online dating.
Sure, are a lot of people who can't want to find someone interesting they can go on an actual, real-life date with – after all, online dating was created with the idea of finding a partner as fast as possible.
But there are also those who are obsessed with checking their inbox, looking into who has seen their profile, and browsing through members on any given online dating site. If you've caught yourself becoming passionate about these things, you might be addicted to online dating.
Being presented with such a large variety of options and possibilities is the best and the worst thing about online dating. On one hand, this will give enable you to narrow down your list of possible candidates based on their looks, interests, any other factors. But on the other hand, this also presents the danger of getting addicted to finding out just how many different people you could possibly date.
The abovementioned obsession is often followed by an uncontrollable craving for virtual attention, at which point your online dating life is controlling you rather than the other way around. To put it simply – there's a fine line between getting overly excited and ignoring things like your job, family, and friends just so that you can log onto your online dating profile every 10 minutes.
Ever-Changing Expectations
It's not just losing control over your priorities that causes online dating addiction. There's the case of not being able to commit to a real-life relationship, which always leads to creating unrealistic expectations.
Furthermore, once you actually stumble upon someone who fulfills all of your criteria, don't be surprised if your preferences suddenly change and you're back in that chair, browsing away.
Bottom line: an online dating addiction is a very real thing. If you find yourself coming back to a virtual dating website no matter what happens, you might have a problem on your hands. To be sure this doesn't happen, try to temporarily back off and reflect on what's really important to you every once in a while.