According to some researches, one in every five new relationships and one in six marriages are the result of a successful online dating search. That data speaks for itself, and it's clearer than ever that more and more people are turning to online dating as a means of finding an ideal mate. But to find that special someone you first must present yourself to the online singles community in the best way possible.
Presentation is everything, especially when your targeted area is the internet where you don't have the chance of charming someone off their feet "in real life." When creating a profile on a dating site, you're not just stating a bunch of information about yourself. You're telling your life's story. And just like with all stories, whether a story will be good depends on the storyteller – in this case you.
But is there a bona-fide way of creating the perfect online dating profile? Of course there is. In fact, there's a whole "science" behind it. By following these easy and straightforward "dos" and "don'ts", you're bound to attract the right kind of people and to present yourself in the best way possible.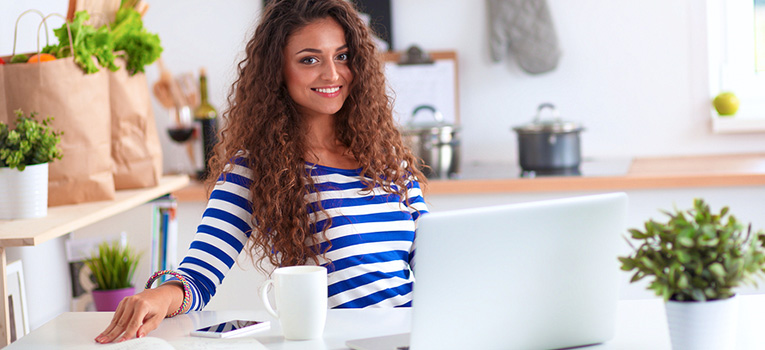 The Right Photo
Humans are visual beings, and there's just no room for "liking someone for their character" when the first thing you have a chance to react to is someone's photo. You either like the way someone looks or you don't. However, there are a few dos and don'ts that every person who's venturing out on the online dating scene should know. First of all, use a photo because you will get 16 times more responses than people who chose not to. And of course, use your own photo.
When choosing the photo, pay attention to the size and angle of it, as well as the time of day it was taken. The most successful photos are taken during summertime, in daylight, with a camera (not a smartphone), and they show just one person. If you're a man, don't look straight at the camera. If you're a woman make sure to look directly into it.
Women can get away with selfies, but men should really avoid them. Both sexes should choose photos that show their full figure (with their clothes on!). Aim to also include a photo of you doing something interesting, or being somewhere unusual to create the perfect conversation ice-breaker. Don't post photos that have alcohol, cigarettes, or drugs on them, and definitely don't Photoshop or crop-out your ex from the pic. Yes, people will notice.
The Right Words
Although the photo business seemed to be complicated enough, we're sorry to inform you that you haven't seen anything yet. Choosing a photo is easy when compared to writing something about yourself. But you'll get through it, and successfully so, if you follow these simple guidelines. Firstly, start off by choosing 3 or 4 of your most prominent and positive character traits (funny, loyal, creative, outgoing, intellectual, etc.), and feel free to ask your friends (preferably of the opposite sex) for help. Include the things you're passionate and care about, and try not to make your profile seem like a resume.
Be positive, genuine, and honest so that the people who are interested in you won't expect someone completely different to show up on a date. And of course, be honest about who are you looking for. If you're looking for a serious and committed relationship, say so. Just make sure not to go overboard with the writing – in other words, no essays. Keep it strong and detailed, but short.