Online dating is tricky business whether you're gay or straight. You create an interesting profile where you post truthful information about yourself and put it out there not knowing whether the right person will come across it or if it's just going to attract a bunch of freaks who will waste your time.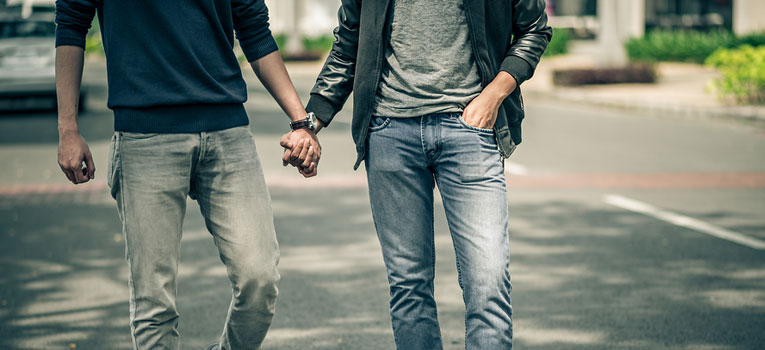 When it comes to serious online dating for gay men in the U.K., there are several tips and tricks that can be very useful on the quest to finding a soulmate. The most important thing is to be honest about yourself and your expectations in order not to waste any time or money on expensive membership fees. Keep it simple and genuine and consider other people's feelings and resources before you make any decisions.
Thoroughly research all the online dating websites available in the U.K. and sign up for the one with the most single gay men in your area. You can either go for a same-sex online dating website or choose an online dating community that caters to the general population because those also have thousands of gay users.
Be prepared to take rejection multiple times before you actually find your perfect match. One rule of thumb is to not friend your potential dates on Facebook until you know how things are going. It might be awkward to read someone's post about 'bad dates' or 'fruitless love quests' after an awkward date that you shared.
Don't automatically fall for unnatural compliments, such as how hot you are although the guy has never even seen you, or for over-the-top affection from guys you meet online because in most cases they are serial daters whose expectation no one can fulfill, including you. Moreover, once you start dating in person it's important to remember some of the basics that apply no matter how you met your date.
For instance, wear classic clothing so you don't put someone off in a dress suit who may perceive you as too pretentious. Stick to the middle ground of jeans and dress shirt, and please don't wear flip flops! Stay away from controversial conversation topics and white underwear! If you're having trouble moving your conversation from the online into the real world of human interaction, expand on those topics you've already covered in your online chit-chat, and avoid talking about politics and religion, as those are better left for people who know each other well.
On the other hand, if you really like the guy it might be a good idea to put everything on the table, including your view on monogamy, fetishes, HIV status, and similar like possible deal breakers. Keep in mind that although gay men are expected to be self-centered and narcissistic it's nice to give the other person a chance to speak as well and actually listen to what he has to say instead of just going on and on about yourself. Keep it simple and keep it real and you're bound to find what you're looking for.