Although online dating has its obvious benefits, it's still tricky nonetheless. For example, there is a fine line between sending a clever and intriguing message and coming off as a total creep, which a lot of people cross unknowingly and out of the best intentions.
Learning your way around the phenomenon that is online dating will help you tell if it's the right time to ask someone out on a date or if something like that will make look aggressive and pushy. That's why we wanted to share a few tips on how to do online dating right.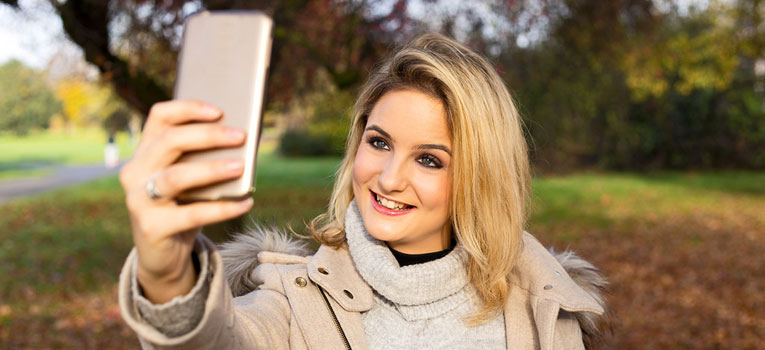 Right vs. Wrong
Maximizing your chances at finding a partner via online dating requires a certain dose of finesse. One wrong move and you can drive your potential soul mate away, so you better make sure you're doing everything right.
Start off with your profile. Naturally, you'll want to upload a profile photo, since people who have them receive much more attention than those with no photo. However, don't put up something that's too revealing, where you're in a goofy pose, or an enhanced one – you want other members to fall in love with you, not some augmented version of yourself.
Now that you have a snap of yourself simply smiling on your profile, it's time to edit your info. A lot of people make a mistake when it comes to this by posting their portfolio as if they're supposed to apply for a job. Sure, you want others to know about your career and future goals, but don't make these the main theme of your profile.
Browse, Scroll, Click
Once you got your profile set up, it's time to go check out others. You don't want to be too picky, because you're unlikely too ever find a date this way – on the other hand, don't just settle for anything, since hooking up with the first person you find usually ends up badly.
When you finally find someone you're interested in, don't be afraid to initiate contact. Send them an email or say "Hi!" via the chat, but don't get overly personal right off the bat – questions like "Where do your live?" and "Where do you work?" should be reserved for an actual face-to-face meeting.
Many times a person whose profile you like will turn out to be something completely different once you go out with them on a real date. If and when this happens and you don't like what you see, it's completely fine to stop contacting them after the date. However, if that person asks you out on a second date, don't be rude and ignore them: instead, give them a real reason as to why you think you two aren't a match.
Finally, never stop being honest and straightforward. It's alright to be selfish to a degree while practicing online dating, since you're here for one reason and one reason alone – to find love. Keep that in mind when picking out potential partners, but also don't expect to find your soul mate on the first date.