The United Kingdom is one of the best places in the world for many reasons. Unbelievable history, breathtaking nature, and stunning cities. But, there is also one more quality Great Britain has that doesn't get much credit – female beauties.
We decided to pay tribute to these British goddesses, so we created a list of most attractive UK female celebrities. So, without further ado, let's start this wonderful journey.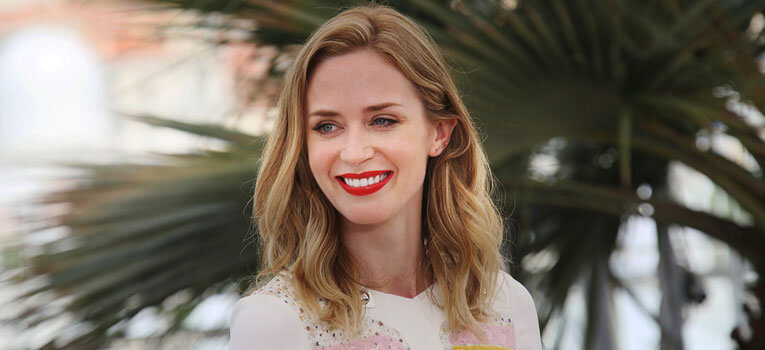 Emily Blunt
This gorgeous lady was born on February 23, 1983, in Roehampton, South West London, England. Her full birth name is Emily Olivia Leah Blunt.
Emily is one of the most wanted actresses these days in Hollywood and over the years she had some memorable roles like the one in Edge of Tomorrow (alongside Tom Cruise) or in the cult movie, The Devil Wears Prada, where she shared a screen with the legendary Meryl Streep.
Emily is now married to the famous American actor John Krasinski who is best known for his portrayal of Jim Halpert in one of the best comedy TV shows of all time, The Office.
Cheryl Ann Fernandez-Versini
This breathtaking British musician and entertainer was formerly known as Cheryl Cole, but nowadays she usually goes simply by Cheryl. This British sweetheart started her career by being a member of a girl group called Girls Aloud on ITV's Popstars: The Rivals.
The group existed for 11 years (2002-2013) during which they had a lot of success. They released twenty consecutive top ten singles and managed to produce six platinum albums.
Back in 2009 Cheryl begun her successful solo career, during which she also acted as a judge on both American and British versions of The X Factor. In April this year, she announced she won't longer be a part of that show.
Kelly Brook
This beautiful young woman is basically the British version of Kim Kardashian. Born on November 23, 1979, in Rochester, United Kingdom, this stunning model began her career by posing for some iconic men's magazines, such as GQ and FHM.
She also starred in 2010 horror comedy remake Piranha 3D and in the NBC sitcom, created by Ellen DeGeneres, One Big Happy.
Emilia Clarke
This gorgeous young actress was born on October 23, 1986 in London, but she grew up in Berkshire. Emilia developed the passion for drama and theater at the age of 3 (yes, you read that right), but her major breakthrough came with the role of Daenerys Targaryen in the hit HBO's series, Game of Thrones.
This charming actress had a couple of significant roles in the past few years, including the one of Sarah Connor in Terminator Genisys.
Kate Beckinsale
We saved the best for last. It's safe to say that Kate Beckinsale is one of the hottest and most beautiful women who ever lived.
Kathrin Romary "Kate" Beckinsale was born on July 26, 1973, in London, England and she is best known for her portrayal of Seline, from the hit movie franchise Underworld. This absolutely stunning British actress also played alongside Leonardo DiCaprio in the legendary movie, The Aviator.