Online dating became extremely popular all around the world over the past 10 years and the case is no different with the United Kingdom. This new type of dating is here to stay and it's slowly but surely becoming the preferable dating option among British singles.
Dating sites are not just for people who can't find a date any other way anymore. Maybe it was like that when it all started, but nowadays, thousands and thousands of hot people from all parts of UK are trying to find their match via various dating sites.
That is exactly the reason why everyone who's looking for a date should consider mastering the technique of online dating.
In order to help you become the master of this exciting new form of dating, we decided to create a simple guide that will enhance your skills when it comes to your online dating game.
Play by these rules and you'll find your perfect match in no time!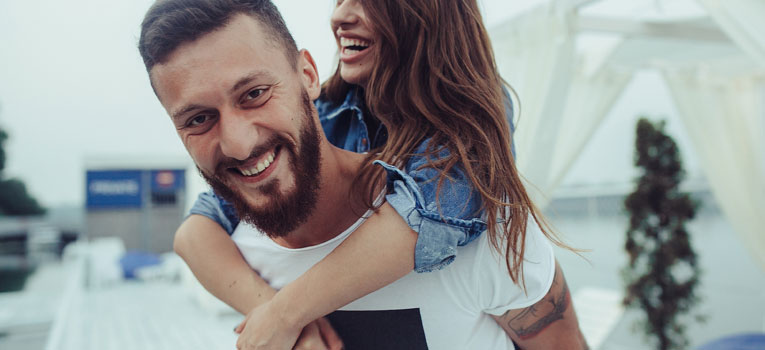 Fill Out Your Profile Properly
The people who claim they never had any success on dating sites are usually the users who were too lazy to fill out their profiles properly and answer all the questions in their profile description.
Huge mistake.
When people come across your profile and see that there is nothing there about you, they will probably just move on with their search.
Being secretive on a dating site is a major turn off, so you need to focus on building up and filling out your profile so you can attract potential dates.
In order to make your profile rich you need to do the following:
Answer all the question and fill out all the fields in your profile description
Write in a witty and clever fashion. Humor is always welcome!
Add many different photos of you so people can see exactly what you look like
State the things you love and don't love. People appreciate that, and it's a great conversation starter.
Ask A Lot Of Good Questions As Well
The thing about questions and interest is that it's a two-way street, always remember that. People appreciate if you show that you're genuinely interested in what they have to say about themselves.
Therefore, don't make it all about you and remember to ask them a lot of questions during the conversations and chats.
Now, it's rather important that you ask the right, intelligent questions that give them a reason to respond. Go through their profiles and ask them clever questions about the things they like the most.
For example, talking about their favorite books, movies or TV shows is always a slam dunk.
Correct Grammar Is Sexy As Hell!
We can't stress this enough, but in the world of online dating, you need to be an absolute "Grammar Nazi"!
No one wants to date illiterate people who can't properly spell and express themselves on a dating site. That is a major turn off, therefore you need to pay attention to your grammar in order to attract the right people.
Don't use slang or unnecessary abbreviations frequently. Just write full words and put your wide vocabulary to good use. It may be boring at first, but trust us, it will pay off when you eventually meet your perfect match.
More to come in part 2. Stay tuned.