If you are an experienced online dater, you probably know what online dating fatigue is and how annoying it can be.
If you are feeling:
frustrated
afraid you'll end up alone
bored with online dating,
you definitely came to the right place.
Here we have a simple three-step process through which you should be able to go easily and quickly from the first private message to your very first real-life date with the person you like.
Buckle up!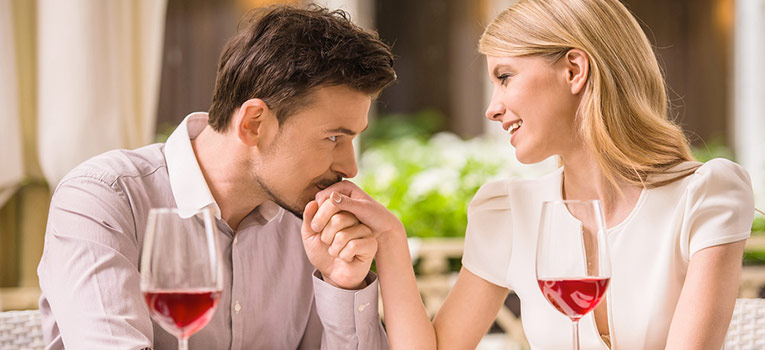 1. Narrow Down Your Search By Making A Wish List Of Possible Matches
Today, everybody's using online dating, so you need to make a list of singles whom you find interesting and attractive. This should be a list of no more than 30 people who seem like your good match on paper.
Write them down on a piece of paper or use a To-Do list app on our computer in order to put all these singles in one place. Pay no attention to other profiles once your list is complete, and make sure you are not too picky.
30 is a pretty big number here, and it will help you keep your options open. You can always filter your wish list further during the process.
2. You Write First
Once your list is complete, focus on writing to a handful of singles each week. The ones who don't write back, simply remove from your list and move on.
You can always add more candidates to your list as you go. This way you will keep things interesting and you will always be engaged in at least one interesting conversation online.
According to the Meet Mindful blog, writing first gives you 3 following advantages:
You get to contact only the people you like without waiting for them to contact you.
You get a much higher response rate.
You significantly increase your chances of meeting someone great.
3. Move From The Inbox To The Phone
In order to seal the deal and make sure your potential match is indeed a match, make sure to ditch conventional online dating chatting and start talking on the phone with your online crush.
Having long meaningful conversations on the phone before meeting in person can:
Help you build trust
Help you see if the person is truly the right one for you
Help you determine if the person is indeed the way they seem online
Help you build a sense of comfort and familiarity in your new relationship
This is rather useful as it will make your first date more relaxed and you will both feel like you already know each other pretty well.
Now go, make that list of yours, and make the first move even today.