Online dating is without a doubt one of the most developed 'branches' of dating anywhere in the world. The case is no different in London.
With a population of over 8.5 million, online dating in London is as diverse as it gets, meaning you can find a match based on your sexual preferences, religious beliefs and even a tube station near you (!) in a matter of minutes using one of the 1,400 online dating sites available to Londoners.
With the internet slowly but surely taking over every waking aspect of our lives, it's no wonder millions of people in London have turned to online dating sites to find their perfect matches.
Today we review how the Londoners do it, and what you should be doing if you're new on the London online dating scene.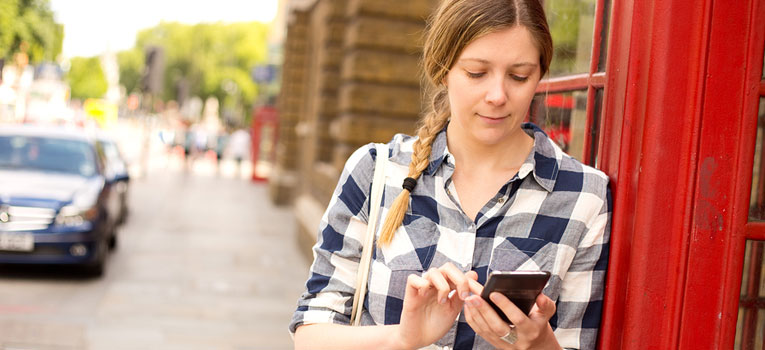 Rule #1: Matchmaking Based On Specific Preferences
You'll often hear that a rule of thumb in online dating is to open a profile on one of the largest sites in the industry simply because they have the largest pools of potential dates.
In London, this is a huge waste of time because the largest players in the game have millions and millions of users and it will take you a lifetime to find your perfect other half.
What the Londoners do is they focus on specific things they like in a partner and open up profiles that cater to those specific groups of people. Case in point, if you're passionate about the environment there is an online dating community just for that!
Needless to say, the list of potential traits you like in people is endless so focus on those that matter to you the most, and sign up for online dating sites organized around those traits.
This will greatly narrow down your pool of potential dates and let you focus on the people who're compatible with.
Rule #2: Science-Based Matchmaking
Londoners usually don't leave much to chance when it comes to online dating, and they often rely on various scientific principles to bring them closer to their most compatible matches.
There are numerous online dating sites that pay special attention to the psychological traits of their members and use those when searching for a perfect match.
Such sites usually have extensive sign-up processes that require filling out long questionnaires that look at situational and behavioural responses of users, such as 'I would rather stay at home with a good book than be out partying all night' vs. 'I prefer bar hopping over couch surfing'.
If you believe in science and would like advanced algorithms to find you the most compatible person to meet your romantic needs, look for sites that offer science-based matchmaking services.
Rule #3: Ethnic Online Dating
London is one of the most multicultural cities in the world with over 25% of its residents born outside the UK. That being said, there are ethnic communities established in London from all over the world that keep their traditions alive by taking part in various cultural events.
Needless to say, members of these ethic communities also have their online dating sites where they meet and forge new friendships and relationships.
If you're a member of a prominent ethnic group in London, chances are you'll find people with the same background looking for love online.
Also, feel free to join ethnic online dating sites even if you're not a member of their culture, if you'd like to make friends and meet people from different parts of the world.