There was a time when dating meant nothing more than going out, meeting others, and spending time and money until you find that right one. It would usually take quite a lot of dates before you would come across someone you would even consider for a serious relationship.
However, a new way of finding love has emerged a few decades ago. Online dating, in all of its greatness and glory, took the internet by storm simply by being more efficient and less demanding when it comes to resources than traditional dating.
A lot of things have happened since then, which all lead us to today's question: is online dating changing the way Brits flirt?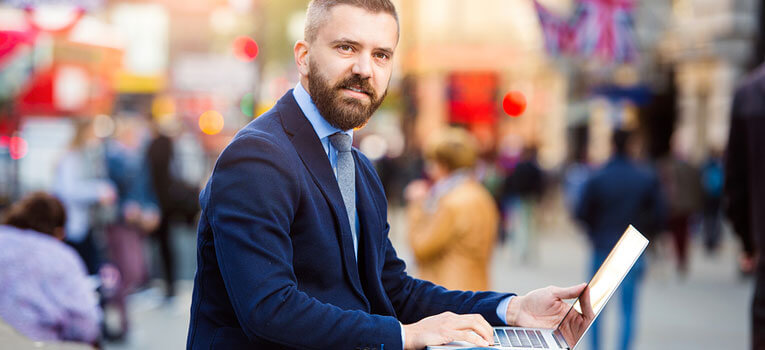 Changes And Replacements
Ever since online dating sites arrived into our lives back in 1995, they have been looked at only as a last resort for finding romance. However, in 2011, surveys have shown that over 5 million people in the UK have online dating profiles.
This tells us that not only has online dating evolved from being an alternative dating option, but also that it now stands shoulder-to-shoulder with traditional dating.
Now, let's try to answer the aforementioned question. Did online dating change our flirting habits?
To some degree, It certainly did.
It's not like people have forgotten how to go to a local pub and try to strike up a conversation with that good-looking girl or guy they've seen sitting alone at the bar. However, there are certain things that have been impacted by online dating in UK and beyond.
When dating services became a trend, they weren't alone. They were actually a part of this gigantic wave of social media (MySpace, Facebook, Twitter) that has flodded the internet and established itself as one of the predominant forms of socializing.
That being said, it's safe to assume that people haven't only changed the way they flirt, but also how they interact with others.
Did Someone Say Commitment?
Now that we've determined that online dating has indeed changed the way Brits (and others) flirt, let's look into some of the deeper changes dating services have brought to romance and relationships.
The sky-rocketing of social media and dating sites have caused a significant and positive change in the way people look at relationships in general. Nowadays, we are much more open-minded and ready to try new things with types of individuals we wouldn't hang around before.
This has opened the door to new views when it comes to the bedroom activities.
A lot of sites cater to different fantasies and desires, which directly translates to people's sexual freedom and cravings.
But there's also a negative side to all this. Since there are a lot of dating sites with huge member bases, many of us have lost their sense of commitment. With so many options to choose from, it's only natural that you would feel less obligated to respond to messages or to maintain a relationship.
This can also be seen on even the best online dating sites.
Despite the impressive service, online dating users simply jump from one potential partner to the other until they finally find exactly what they were looking for. And maybe this is for the best, really.
What do you think?