It's really hard to argue with how tedious and time-consuming traditional dating can be. Going out on dates requires a constant presence at social hubs, while nothing can compensate if your 3-hour long date has failed.
On the other hand, we have online dating.
The phenomenon of meeting people and finding romance in the cyberspace has gained a lot of popularity in the last couple of years, mostly due to its efficiency and our ability to utilize all of its benefits from the comfort of our computer chair.
If you thought this was the only advantage online dating sites can provide you with, you were wrong. With that in mind, here are some of the perks you can enjoy as an online dater in the UK.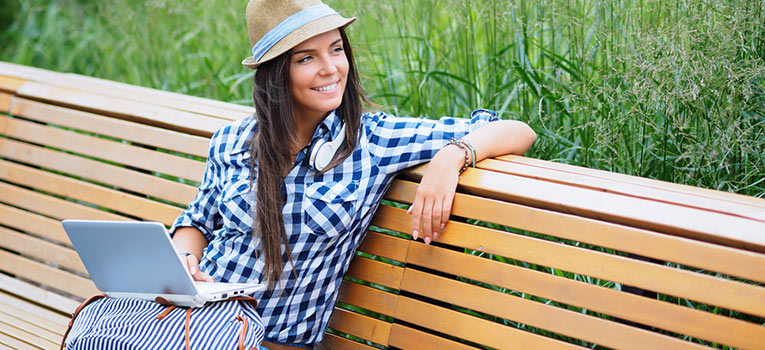 The Science Of Attraction
There are some benefits anyone who uses dating services will get, and then there are those strictly related to people living in the United Kingdom.
As we've mentioned before, online dating is pretty much superior to traditional dating at this point. Instead of going on blind dates with people you know nothing about, you can now check their profiles and learn a thing or two about them before initiating contact.
Furthermore, dating websites ensure their users get good service by applying complex algorithms to their matchup process. This basically comes down to pairing people up according to their likes, dislikes, interests, and life goals.
In other words: online dating sites will do their best to help you find your soul mate. Just imagine a dog person, going on a blind date with someone who has six cats! This will never happen if you use dating services.
Stepping Out Of Your Comfort Zone
Contrary to popular belief, online dating sites aren't exclusive for lonely, weird people who can't find love in the real life. The actual truth is that these websites can be used as a backup plan, as well as a place where you can find friends and other individuals similar to yourself.
For example, someone who's living in London might have the best chance at finding a romantic endeavor via online dating, simply because so many people live in this city. However, online dating sites don't always show results from your vicinity, which is actually a good thing.
This situation will allow you to explore more than just the couple of blocks you usually move around. It's an opportunity to travel the country or even the world.
As far as making friends goes, online dating has got you covered there, too. There have been numerous cases where people joined some of the best dating sites in hopes of finding love, only to end up meeting a like-minded person.
These connections often grow into friendships, especially when two people live in different countries.
All in all, dating websites have a lot of tricks up their sleeve. If you're living in the UK and considering joining one, we hope what we've said here helps you make the right decision!