"Dating is tough" is a sentence that you can hear quite a lot these days, but is also a sentence that will soon become obsolete. The Internet is completely reshaping the dating landscape and you better keep up. Aside from the regular online dating game via regular websites, and now with the birth of a smartphone, we are provided with an opportunity to take online dating everywhere we go.
We are, of course, talking about online dating apps.
These useful smartphone applications are putting almost every single person in your locality at your fingertips, making online dating more fun than ever. With mobile devices and location-sensing apps, the whole world has become one giant night club that is open 24/7. No matter of you are looking for a casual hookup or a long-term relationship, these 3 dating apps will do the trick.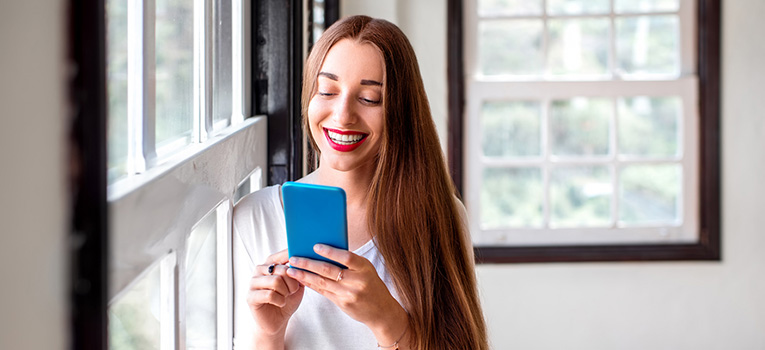 Tinder
We are starting out with the big guns. Tinder is definitely the single most popular and effective dating app, not just in the UK, but in the whole world.
The world of swipe and scroll dating apps is getting bigger every day, and Tinder is currently the king. This app became so popular among the UK youth due to its user-friendliness and its simplicity. It thrives on your impulsiveness and your snap judgments, making your search for a potential partner a blast.
All you need to do is create a simple profile with a handful of photos, fill in a few sentences about yourself, and you are good to go exploring and browsing for singles in your area. When you stumble upon a person you like – swipe the photo to the right; if you don't really like what you see – swipe to the left.
Should both of you swipe right, you can then start a conversation and set up a meet-up. Easy peasy.
OkCupid
OkCupid is another excellent online dating app with a massive userbase. It also features a pretty straightforward interface, but unlike Tinder and other similar dating apps, OkCupid likes to constantly improve on its dating tools and introduce new features to the online dating game.
This app has a redesigned profile view which brings out only the relevant info on your potential matches and provides you with a match percentage based on parameters like lifestyle, religion and ethics. If you want to spice things up a little bit, you can connect your OkCupid profile with your Instagram account.
Grindr
Grindr is a dating app that allows gay and bisexual men to find their match, and much like Tinder, it traces down your possible "victims" who are currently nearby.
Creating your Grindr profile is pretty easy. All you need to do is come up with a username, upload your profile photo, answer a few simple questions, and you are good to go. You can also choose a so-called Tribe that describes your type, which is rather useful in finding your perfect match.
The app is free, but if you want the whole nine yards, you will want to upgrade to the premium version called Grindr Xtra, which offers ad-free browsing in addition to other features like adding multiple Tribes and advanced search filters.