If you are a passionate traveler, but traveling alone just isn't cutting it anymore, this is a perfect opportunity to spice things up a little bit. Today, we all know world wide web is teeming with online dating sites and that is old news, but the latest trend for the youngsters across the globe is mixing online dating and traveling.
When you think about it, it makes perfect sense and you get the best of both worlds, really. What basically happens is that people from the UK (or from anywhere else around the globe) who have that unquenchable thirst for travel, are being matched with other single people with the same passion. If you are back on the market and looking for a travel companion with similar interests, giving this new trend a try is a great idea.
Traveling across the UK and exploring all those interesting destinations is much better if you are doing it with someone new, cute and interesting. It enhances the whole experience. Whether you are a frequent traveler or a first-time tourist, these travel dating sites will help you locate your perfect match and you are all set for an adventure you won't forget.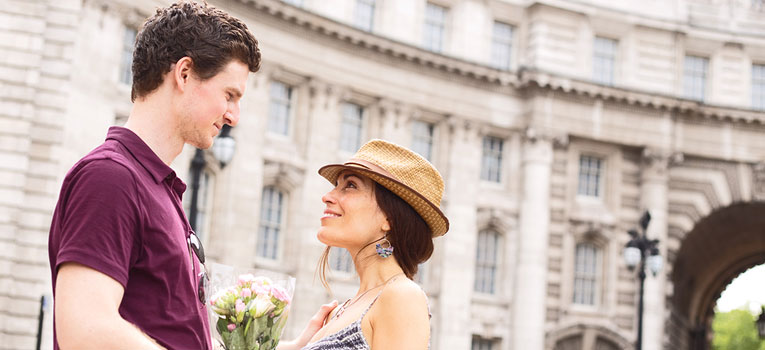 Finding Your Traveling Soul-Mate
Traveling is much more fun with online dating apps, so most of these dating sites also come in form of an app. This means you don't have to make arrangements before the trip itself. The app travels with you at all times, so it doesn't matter if you are already halfway through with your backpacking route, you can use the app to find your traveling soul-mate at any given checkpoint during your adventure.
These platforms are a great way to meet new people who like traveling as much as you do, but also a perfect opportunity to meet new friends while traveling. It doesn't matter if you are looking for a traveling buddy, casual hookup, or even a true love, these travel dating sites will do the trick.
Mashable.Com has been talking to several youngsters who have recently discovered this new trend and their experiences are only positive.
"I'm going to Ireland soon, so I was Tindering in Dublin to find people to tell me the good places to go," says Erica, a single gal who plans to travel and meet new people using this new method. "If I'm going to start seeing the world, I might as well do it like this. And it gave me an idea – Why don't I find people before I go so I can find things to do?"
Erica says the most useful travel dating app so far has been Tinder Passport, which lets its users seek possible matches in cities they aren't currently in. A joint research recently conducted by Expedia and Tinder, on the other hand, found that travelers who travel in a group also widely use dating apps while on the road. It is for everybody, indeed.
Safety First, Though
Sure, having fun is always the number one thing on our minds once we set forth on a new exciting adventure, but we must not forget that staying safe is your top priority. Much like other online dating sites, these apps have fake profiles as well, so make sure you stay away from possible scams. If you are meeting someone you met online, make sure you meet them in public places and you have a friend go with you.