Starting your online dating "career" is relatively easy, you just create a profile on a website of your choosing and that's it, right? Well, that may be the very first step towards success. The next logical and most important step is the first message you have to send to your crush.
Let's be honest, you may look good, but you're going to have to put in some work in order to achieve great things on an online dating site.
The first message is something that boggled so many minds since the beginning of the online dating game. You don't want to be boring and predictable, but on the other hand, you don't want to seem too eager and desperate.
Finding a sweet spot can be very tricky, so we decided to help every aspiring online dater out there to create the best first message he or she can.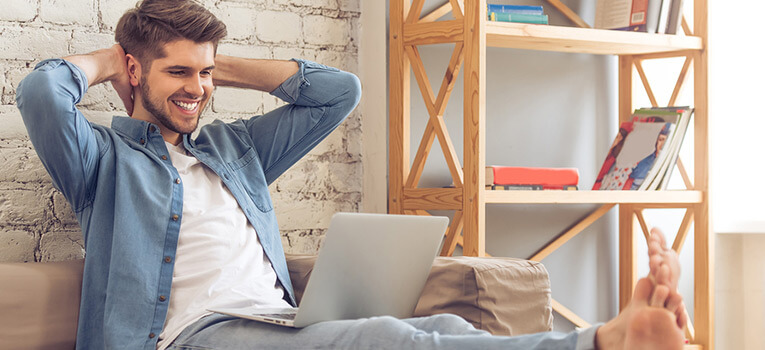 Focus On Your Mutual Interest, Not Physical Appearance
Good looking girls or guys are simply tired of getting messages like "You're gorgeous!" or "You're hot!". Trust us, they know that already. Of course, it's flattering, but you have to be more creative than that if you want them to respond.
So, read their profile carefully, find something you both have in common and force the conversation in that direction.
Talk about your favorite food, books, TV shows, movies or musicians. That way you'll create a special bond with your crush that is much more meaningful than the physical appearance. You have a better chance of getting a real life date if you follow this strategy.
Keep It Simple, Casual, And Short
Many people think that, in order to leave a good first impression, they should write a well-written and long first message. That is a frequent mistake. Most of the people are too lazy or too busy to read long first messages.
That is the nature of our modern, fast-paced world.
So, you have to be creative and interesting within a short and simple message. If you have a Twitter account, you probably know the drill.
Also, keep it casual! Don't be too formal or too serious. An online dating site is a place where people come to blow off some steam and feel free. Talk about current topics and mutual interests in a witty and relaxed fashion.
Be Funny, Not Flirty
When it comes to the online dating game, everybody instantly assumes that flirting is the only approach. Well, they're wrong! Of course, you should know how to flirt, it's extremely fun, but it's not the only way to get your match's attention.
Most of the users are trying to be flirty and dirty-minded right off the bat and that can be really off-putting and gross. Instead, you should try to make your crush laugh. That is literally the sexiest thing you can do with your first message.
Remember, don't be creepy and don't come on too strong with some dirty jokes. Just be yourself, be funny and witty. That will definitely set you apart from the rest of the competition, and that's really the main idea, you'll agree.